Arizona desert border, near Bullhead
You would think the desert is always hot and arid, but less so at six o clock the day after it rained hard. It's comfortable right now and will soon dip into being cool. The Arizona Sentinels have driven off the beat and path to host their next get together for gun safety training and training on spotting dangerous situations. There is good suspicion this is just a front.
The group assembled (eleven in total) were men (with one woman) in their late thirties up until their forties, all Caucasian. Many had beards, tattoos and tactical gear that looked like it was bought at an army surplus store. A few had more of a biker look and feel to them.
Two are recognized from previous research
Lance Handcock, tall and well built forty something. He's talking loud and laughing with the boys.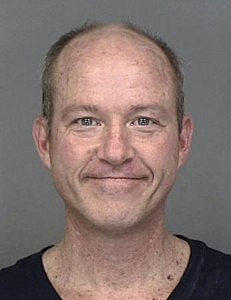 Jerry Stone is fifty something and isn't quite as animated. He's more observant and serious, not swearing like the others who have the mouths of a sailor.
Harmony is hiding in one of their cars, which is in turn out that everyone has used as a parking lot. She is their escape should something go south. They have scanned the area before-hand and are confident there is only a two cameras as surveillance with no guards. Jayson is looking at the roads to make sure he sees if someone else joins the part.
Mallory suggests, before they go in that Rebecca try to talk to Jerry and Octavia try to talk to Jerry.
Octavia is chatting up Lance, the tall well built man who shows her some of his massive guns and talks about theories on what happened during the massive corporate deaths. She seems to be blending well.

Jerry is watching the whole ordeal quietly, then looks at Rebecca and approaches

"You are new here? I'm Jerry."
Rebecca had dressed casually, though not without her backup weapon just in case. She opted for the shy route, watching everyone with an expression of someone who isn't sure who she should talk to first.

As soon as Jerry spoke to her she gave him a relieved look. "Yeah. That obvious huh?" She commented with a small smile. "Nice to meet you Jerry. I'm Rebecca. I kinda stuck at the whole meet and greet stuff"
"That's fine, so do I." he wasn't kidding, he as a bit of a wallflower in this event. Even though he is comfortable in this environment he is certainly not as boisterous as some of the other members.

"What are you hoping to get out of this? Concerned with current events and wanting to know self defense perhaps?" he finds the perfect distance to be where he would not crowd her but would be close enough that he could be heard over the more raucous members.
"I mean my main goal was to meet some like minded people you know? I'm new here so I'm trying to find my comfort zone" she gave him another smile. "I was hoping this would be it. Sounds like there's been some concerning stuff going on"
"Like minded people. And what's that? Concern for these troubled times?" he says casually "Are you religious? These folks say they are and these trying times lead them closer to matching their belief." he looks out at the group training
"Exactly. Can't just sit back and watch things go downhill can we? I am not the type to just sit back and watch things happen to see where it will wind up"
"Very true, the Lord helps those that help themselves 
 Or others."  He looks her over smiling to indicate he's not looking at her physical form or checking her out.


"Prayer is just step one, you need action as well."
She glances at the others and then back to him "See, this is exactly what Im talking about. Action" she replied, conveying a sense of approval "Cant change anything by watching from the sidelines right?"
"Precisely. We can not just wait for prayers to be answered, there are too many bad actors at play. It isn't just a metaphore anymore I am afraid, tangible evil really does exist, and they are coming out in force this year.

The only thing that can stop bad actors is good ones." he side eyes Lance with suspicion before returning to meet Rebecca's gaze "The faithful need to be called to action." his body language conveying he excludes Lance and others as 'the faithful.'
"It sounds like you've put a lot of thought into this" she replies, leaning forward with interest. "Is everyone still in the planning phases? "

---
Permissions in this forum:
You
can
reply to topics in this forum