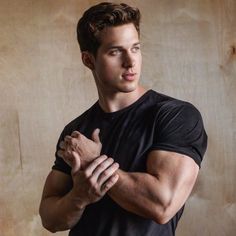 Zeff was pretty sure his group was already picked, they had already provided escort to the athro garou, but here he waits just the same. Someone could come here that surprises him.
"Mission details, this small sept is over a two hour drive from here towards Bakersfield. The sept was attacked by men in suits that looked alike. Sunglasses, earpieces that kinda shit.
The kin are all in a location, we told them to stay put and we'd come get them. Our mission is to get them out and figure out what these suits are in that order."
Last edited by Dealer on Fri Mar 16, 2018 3:33 pm; edited 1 time in total
Sandy sure was on that combat crew, she couldn't resist a good suit hunt.  She steps forward and waves to whoever else steps forward .
Ilya steps towards the group, with a tactical bag slung to his shoulder.

"Im in if ya need me boss."



Posts

: 58


Join date

: 2018-02-24



Zeff: "I do, this is going to be getting into the 2 hummers and going as soon as we get everyone together. We'll brief you on the way, but it's pretty simple. A group of private security guards attacked a sept about a two hours drive from here, we are extracting the residents."
I am ready to get this show on the road. Where's Sonny and the female cop? Do I need to go recruiting?
Robin approached, but only after she sent her brother off with some others. She looks towards Sandy. "Right here."



Posts

: 54


Join date

: 2018-02-17



Zeff: "That makes five of us, that's good enough for the mission to be a go. If the Black Eagles show up, they can be in the second vehicle.

Newberry Mountains, it's over a two and a half hour drive but I'm hoping to do it in an hour and a half. The enemy has three vehicles that have been laying in wait along the 40 and presumably in other major roads to cut off the access points. They have penetrated into the sept and over-run their security force."

He holds out his cell phone
"We have been receiving texts from one of the residents currently in hiding in a farm basement. Fortunately, the enemy only did a light search for the residents, after that it would seem their focus has been on securing the site of the caern and ... doing something we assume not good.

Our main objective is to rescue the residents, not necessarily to secure the former caern. That caern ran out of gnosis months ago, it's just where they continued to stay because it was their home. There will need to be some improvisation as we don't have all the details on their exact locations, we will adapt as the situation presents itself.

I'd also like to bag one of the enemy so we can figure out what the fuck they are. The residents have suffered a casualty and the enemy did open fire on sight, so assume they will open fire again." he motions to the vehicles

"Alright, let's get this show on the road."
Last edited by Dealer on Fri Mar 16, 2018 6:06 pm; edited 1 time in total
Sandy has her guns packed and is ready to get in the Hummer.
"I assume we will stop shortly before our objective to gear up? Its a bit of a long drive to be wearing body armor and tac vests..."



Posts

: 58


Join date

: 2018-02-24



"Correct."luckily, this crew had just partaken in the escort mission, so all their gear was assembled for the trip. Zeff has a short few sentence conversation with one of Left For Dead's men and his daughter before they head out onto the long and dusty road towards their objective.
Zeff is not kidding about driving fast and being an expert at it and luckily it's mostly a straight shot so he can gun it fast.
"Okay, someone ride shotgun and start communicating with the other team via text."
((Continued in the
http://deadmountainrage.forumotion.com/t253-newbery-mountain-combat-team#2004
Since I realized we should be clear this is no longer on the sept))

---
Permissions in this forum:
You
cannot
reply to topics in this forum